Welcome to Zimmerman Enterprises
Please feel free to click on our menu above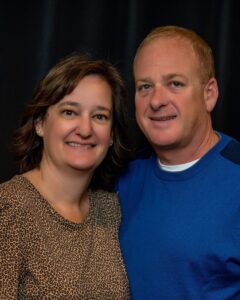 Zimmerman Enterprises was formed in 2017 by Mark and Stacy Zimmerman with a vision of providing the best strawberries to share with the local community.  We soon found ourselves with over a thousand strawberry plants!   With three different varieties, we harvest fresh strawberries for almost 2 months! We've also acquired over 300 Black Raspberry plants and a few dozen blueberry and red raspberry plants.  We work hard throughout the year to maintain the plants and bring the fresh produce to market each spring.
    Mark started roasting coffee in 2003. His Uncle Andy with his vast knowledge of all things coffee inspired him to learn more about green coffee beans and how to roast them in his own kitchen.  That didn't last long until Stacy insisted he move his roasting operation to his workshop.  Through the years and with much trial and error, Mark has mastered the art of roasting green coffee beans. His specialty is Kenya coffee beans for the best cup of coffee.
    Mark's dad purchased one of the first hybrid Honda Insight car when it was released in 2000. Through the years, Mark has honed quite an interest in the First Generation Honda Insights. He has acquired a small fleet and he maintains them and has parts for sale for the other First Gen Honda Insight owners across the country.
    Mark and Stacy have almost 30 years experience in the school facilities industry. Through their experiences they are supplying commercial flooring, laser curtains, sound panels, air and water purification systems, face mask and PPE products.
Thank you for visiting our website, we look forward to serving you!